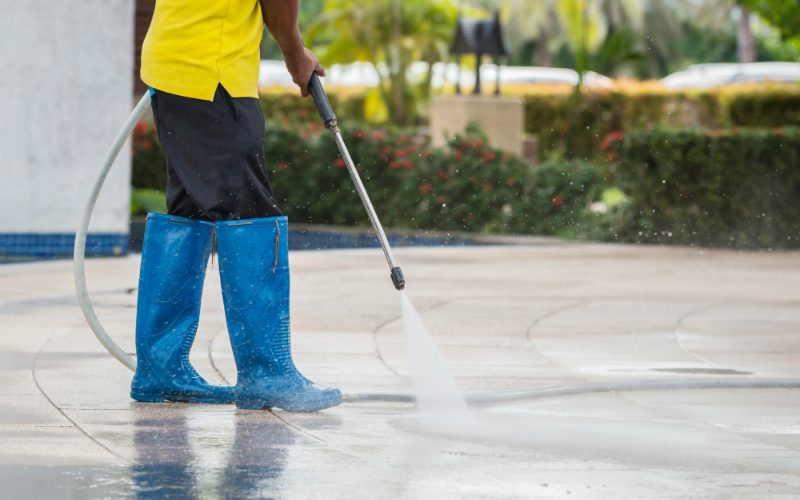 One of the iconic design features seen on many buildings throughout Lancaster County, PA, is the use of brick. Versatile and long-lasting, brick has long been the material of choice for patios, walkways, and the exterior of homes and businesses.
A Bit About Bricks
Brick is a natural material that is primarily made of clay. Since clay is porous, bricks are sealed before they are installed, allowing the surface to repel water. Over time, and with exposure to rain, snow, wind, and even UV sunlight, the sealant can wear off. This leaves the surface of the brick unprotected.
Water and dissolved chemicals, paint, rust, or any other surface contaminants, can be drawn into the surface of the brick. Over time, this creates a dingy, dirty, or discolored look. Mold and algae can grow on the porous surface of the bricks and cause discoloration and other issues. This is most problematic in areas with lots of shade.
The Process of Brick Restoration
Hiring a professional company forbrick restoration inLancaster County, PA, is the easiest and most effective way to restore your bricks to their original color. Brick restoration removes any of the stains on the surface, using specialized cleaning solutions. Different cleaning options may be required on the same home or business depending on the area and the type of stain.
Additionally, the brick restoration service will apply a coat of sealant to the surface. As with the choice of cleaner, there are also different options in brick sealants. Getting the right combination protects your bricks for years to come.
Atkins Deck Treatment Service, Inc. has been helping Lancaster County homeowners clean and restore all types of exterior home surfaces for more than 25 years. Let their team of experienced brick maintenance professionals restore your brick home to its original beauty.